Frequently Asked Questions

I bought Version 2 years ago and I need to unlock a new system?
UltraSeps v2 was running on my Mac until I upgraded the operating system?

UltraSeps v2 was discontinued in July of 2018.  All users must purchase Version 3 to continue using UltraSeps if your current install is no longer functional or a new unlock code is needed.  Please note that UltraSeps v2 will not run on Mac OS Catalina, Big Sur or higher.  Version 3 is needed if using these operating systems on a Mac.
---

What do I need to use UltraSeps?
UltraSeps requires Adobe Photoshop version CS3 or higher on Windows and Macintosh.  Its also 100% compatible with all versions of Photoshop Creative Cloud.
---

Will UltraSeps work with Photoshop "Elements"?
No, UltraSeps requires a "full" version of Photoshop.
Photoshop Elements is a hobby level version and not capable of running color separations.
---

Does UltraSeps work with CorelDraw?
UltraSeps can process files saved from CorelDraw as a PDF or EPS and then brought into Photoshop to be separated. UltraSeps does not run within CorelDraw.  Some interesting facts on doing color separations with CorelDRAW can be seen here.
---

Why is the price of UltraSeps so low?
We simply want to make UltraSeps very affordable to all printers of every size.
---

What Languages Is UltraSeps Available In?
UltraSeps requires an English version of Photoshop to be installed. We currently have no plans to port UltraSeps into any other language.
There is an easy method to change an installed version of Photoshop to English from another language and then back again.
Non-English Photoshop Version Users Click Here For Information
---

I decided to buy UltraSeps, how do I unlock it after my purchase?
If using the trial and now want to unlock/purchase, simply place your order for UltraSeps v3.
You'll receive an immediate download.
Run the Version 3 installer with Photoshop CLOSED.
Open Photoshop and load the Version 3 Actions.
UltraSeps will now be unlocked on your system.
---

Why do all the download links say the file is coming from S3.amazonaws.com and not UltraSeps.com?
We use a server at Amazon.com Web Services to serve our files. Its very fast and reliable. In fact, Adobe uses this same service for their Creative Cloud software subscription service.
---

Can I get a DVD?
We have stopped shipping DVD's many years ago. Additionally, since half of our users are outside the USA, reliable, guaranteed, low-cost shipping is becoming a problem.
Another issue with shipping DVD's is with Adobe itself as its continually making changes to Photoshop. Plus Apple and Microsoft are releasing new operating systems at an accelerated rate when compared to years ago. Therefore it makes sense to offer UltraSeps as a download only to assure the end user of no issues when attempting to install or use UltraSeps with the latest systems. Having an old DVD hanging around is not a great idea in today's rapidly changing environment.
---

What operating system on Windows or Macintosh is required?
UltraSeps requires Windows XP or higher.
Macintosh OS X version 10.5 or higher with Intel Processors (Older Power PC Mac's are not supported).  Version 3 is also compatible with MacOS Catalina, Big Sur and beyond.
---

Does UltraSeps run on old 32 Bit Systems?
Yes, UltraSeps runs on older 32 bit Windows systems.
It also runs with 32 bit versions of Photoshop on Macintosh such as CS3 & CS4 as long as the Macintosh has an Intel processor and is capable of running these older Photoshop releases.
---

What kind of technical support do I get?
We offer free technical support answered by the developer of the program for a period of 1 year. The free year of support also includes logging into your system remotely to resolve an issue although this is rarely needed.
If support is required, please do so via email if possible and include a screen shot of any error. Its much easier to address an issue via email as our response can be precise along with the ability to include page links and other information not easily conveyed by telephone. Additionally, since our product is in use globally, time zones become a problem with voice support.
Although we officially include 1 year of free support, we do continue to answer basic questions along with unlock requests beyond the initial year at no cost.
Technical Support does not include how to use Photoshop lessons, teaching an end-user to use UltraSeps or walking an end-user through doing color separations. Please refer to the User Guide or Training Video for complete usage information.
Note: Most all issues can be resolved through the information on the Support Page.
---

What's the difference between UltraSeps and QuikSeps Professional?
In a word, plenty. The best way to answer this question is by reading the What's New Page.
---

What's the difference between UltraSeps v2 and UltraSeps v3?
UltraSeps v3 does not require an authorization code to install and use on all your systems.  Version 3 is also compatible with all modern releases of Photoshop and newer operating systems and system updates.  Version 3 is also faster and more user friendly.
---

Can I install UltraSeps on more than one computer?
Yes. The latest version of UltraSeps, Version 3 can be installed to all your systems at no additional cost!
---

Can I purchase one copy and use on both Windows and Macintosh?
Yes.  Downloads to both Windows and Mac versions are included with your purchase.
---

Do I need a special printer?
No. UltraSeps works with any type of inkjet or laser printer. UltraSeps is not "printer dependent" as the user doesn't "print" with UltraSeps. So the type or brand of printer is of no consequence.
---

How Long Has UltraSeps Been Around?
UltraSeps v3 was released in July 2018 and replaced v2.
UltraSeps v2 is an advanced and more feature rich version of the original UltraSeps released in 2011.
The original UltraSeps was based from our QuikSeps Professional released in 2008.
The original version of our software, QuikSeps 1 was released in February of 1999.
---

Can I Wire The Payment To Your Bank since I Can't Pay Using A Credit Card Or PayPal?
Unfortunately, we no longer offer wire transfer as a form of receiving payment. If paying by Visa, MasterCard or with the PayPal Option on our site is a problem, then we suggest using Western Union. If you'd like to issue payment via Western Union, contact us via email and we'll provide final amount, payee name and address.
---

Can I Return UltraSeps For A Refund?
No.  UltraSeps is software, not a physical product so there's no way of retuning it. This is standard practice in the software industry and not only our policy. So prior to placing your order, we highly advise downloading and running the fully functional trial version for at least a few days prior to ordering as refund requests will not be processed.
---

Why Can't I Print From Photoshop CS5 and higher?
Adobe has removed the halftone output functions from CS5 and most likely all versions going forward. If using CS5+, you'll need to print the color separations from programs such as Illustrator, CorelDRAW, InDesign, Quark Express, etc. Or, just keep an older version of Photoshop installed for printing.
This is NOT an UltraSeps issue, its a Photoshop issue. Color separation program or not, a user can no longer output halftones directly using Photoshop CS5 or higher if using a RIP. Separations that don't require Photoshop to set LPI, Angle, etc. such as Index or pre-screened separations using the No RIP functions of UltraSeps can be printed directly Using Photoshop CS5 or higher.
The user guide covers film output process in detail. Consolidated PDF files which document printing are also available HERE to download.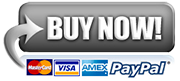 ---