QuikSeps Professional T-Shirt Color Separation Software – Only $149!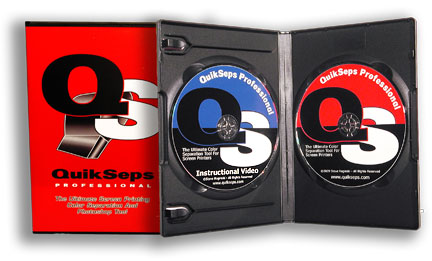 QuikSeps Professional is our entry level color separation software for screen printing and is basically the foundation which UltraSeps was built upon. QuikSeps was originally released in 1999 and is now in its fifth version.
It offers all types of color separations in addition to many other essential tools for the screen printer and is used by countless thousands around the world! The primary differences between UltraSeps and QuikSeps can be seen under the Home Link at the top of the website and selecting the New Features link.
QuikSeps is a great choice for those looking to save a few dollars or are very new to the screen printing business. No DVD is shipped with this product and no shipping is charged. Everything is a download including the Training Video. Once your order is place you'll receive an instant download link on the website and also via email. Complete information about QuikSeps can be found at QuikSeps.com